SPOON by ALAIN DUCASSE CLASSIC FRENCH CUISINE, WITH A CONTEMPORARY FINISH Innovative gastronomy, a visionary design, panoramic view of the bay and a relaxed setting: a unique combination for one of the most sought after venues in Asia.
In a decor imagined and conceived by the designer Tony Chi, lavishly displaying the breathtaking view of the bay of Hong Kong and its islands, Spoon Hong Kong is the ultimate expression of culinary freedom, sophistication and design.(Photo
GILT-HEAD BREAM, girolle mushroom-shallot-tomato preserve HKD.690)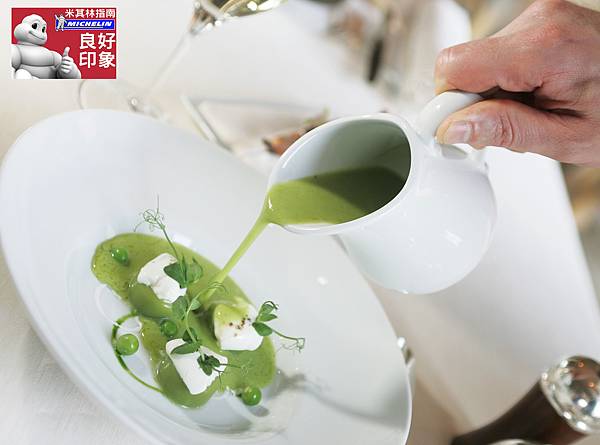 The menu puts a strong emphasis on both Asian produce and French tradition. Select « Spoon Menu Experience » for a truly surprising culinary adventure, and enjoy unadulterated enthusiasm when presented with the dessert selection created by chef patisserie : Jérôme Husson, or the wine menu, staged spectacularly in a transparent cellar.(Photo GREEN PEA soup, ewe's cottage cheese HKD.260)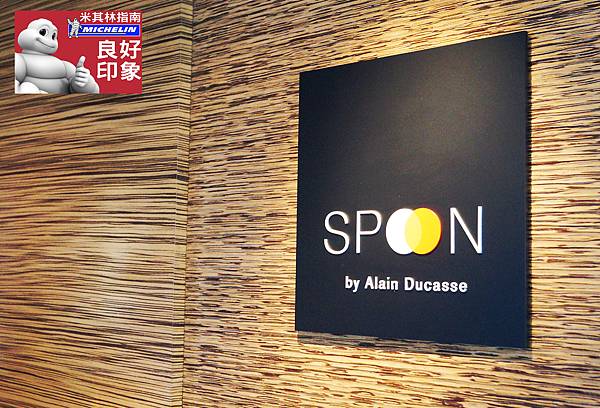 The experience of Spoon Hong Kong, in a few dishes...Pan-fried Beef Tournedos, herbs tortellini, black trumpets and white grapes; Pan-seared Sea Scallops, pumpkin and white truffle; Quince-tea-grapefruit tart
Chef : Philippe Duc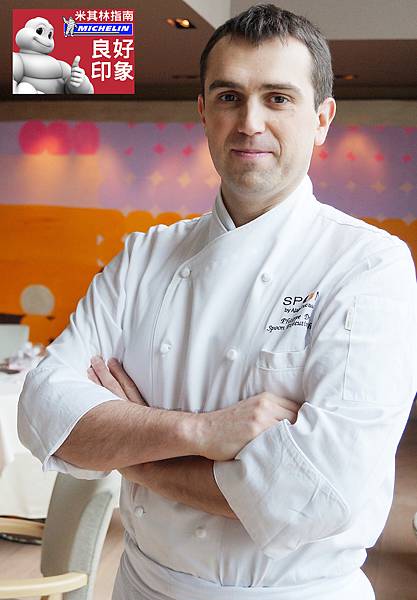 Executive Chef at SPOON since 2009, Philippe Duc has worked with the ALAIN DUCASSE Entreprise for thirteen years.His first position was the 3-star Michelin"Reataurant Alain Ducasse" at The Parc Hotel and subsequentle the Plaza Athen'ee in Paris,working with veteran Ducasse chef jean-françois piège.In 2003 Philippe become a trainer at Alain Ducasse's professional culinary school in Paris.He then joined Chef Jean-françois piège at the acclaimed restaurant at Hotel de Crillon,Les Ambassadeurs.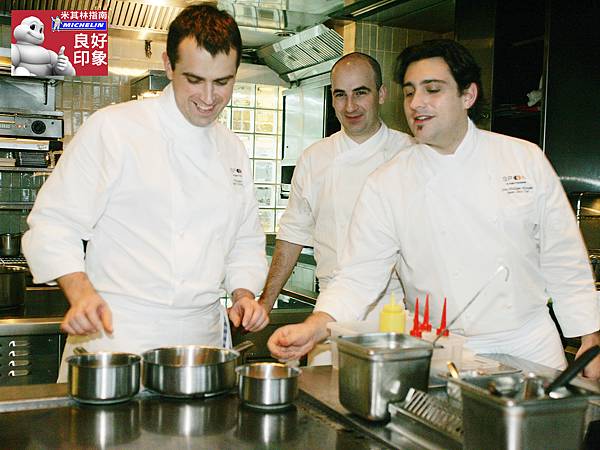 In 2007 Philippe returned to the ALAIN DUCASSE Entreprise as Executive Chef at "SPOON des lles "in Mauritius,prior to moving to Hong Kong in 2008.Under his leadership, SPOON by ALAIN DUCASSE has been awarded2- Michelin stars for two consecutive years.
General Manager : Rubi Widjaja
Sommelier : Mathieu Ginglardi
Starting from $HK 888 /person for the Experience Menu, from $HK 688 /person with wine pairings.
SPOON by ALAIN DUCASSE
18 Salisbury Road, Kowloon, Hong Kong(InterContinental Hotels)
Tel: +852 2313 2323
Tuesday to Sunday
Dinner - 6:00pm to 11:00pm
Sunday
Lunch - 12:00 noon to 2:30pm
http://hongkong-ic.intercontinental.com/dining/spoon.php
They are honoured to be awarded 2 Stars in Hong Kong and Macau Michelin Guide
2013.
Favorable Impression Media
Photo By: jacky
Assistance:SPOON by Alain Ducasse
2013 HONG KONG
(Report by Chinese)更多關於SPOON by Alain Ducasse詳細文章請參閱
大師的亞洲廚房-SPOON by Alain Ducasse總廚Phillippe Duc
良好印象HDTV
【為了確保公正,每間餐廳都是良好印象記者與外稿記者親自拍攝與試吃,非業者所提供照片】
*本影片拍攝是經餐廳許可,非經許可切勿盜用影片*
文章採訪:2013 HONG KONG 香港