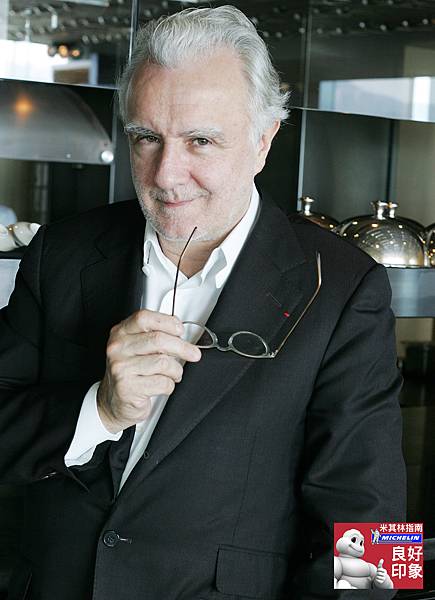 The man named by 《VANITY FAIR》as the top three most influential French people in the world; praised by the former French president Sarkozy that France could not lose and amassed more than 20 Michelin-stars – He is the chef of the century, Alain Ducasse.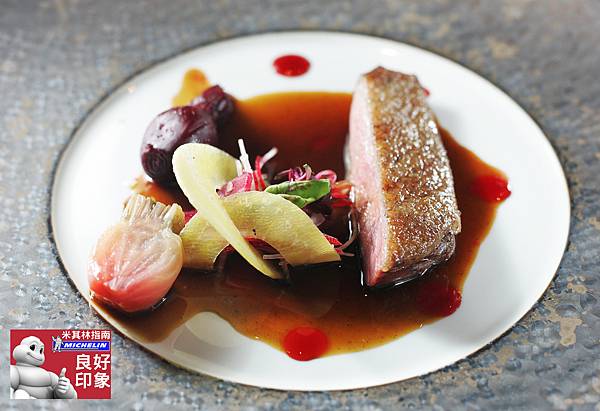 Alain Ducasse was born in Southwest France. His tastes were shaped by the food of his grandmother who later on triggered his passion for gastronomy. He learnt cooking with the master chef, Michel Cuerard, at the age of 18. In 1977, Ducasse moved on to learn with Roger Verg'e and one year later, he went on to Alain Chapel's restaurant. From Chapel,he understood how to respect the nature of the ingredients and perfection oriented culinary art.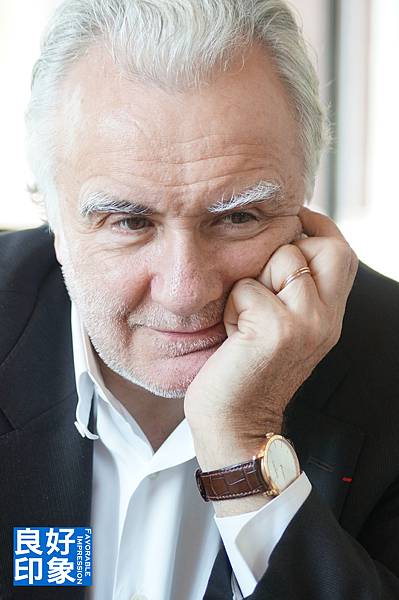 In 1984, Ducasse became the Head Chef of the popular restaurant, La Terrasse, and shortly after it was awarded two Michelin stars. He was merely 27 year old then. In the same year, Ducasse survived an airplane accident and afterwards, he started living the life harder every day. In 1987, he was hired to be the Head Chef of Le Louis XV in Monte Carlo and three years later, he earned three Michelin stars for this restaurant. For the achievement of obtaining three Michelin stars at the age of 33, he was considered one of the greatest chefs in France.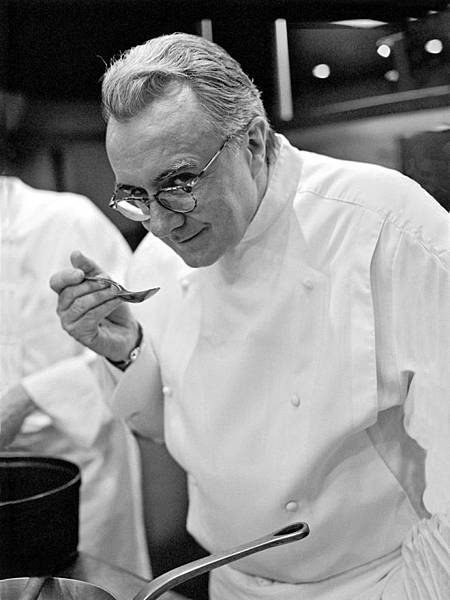 Alain Ducasse left for Paris from Monaco and took over a restaurant from the celebrity chef, Joel Robuchon and re-opened it in 1996. Seven months later, the restaurant was awarded with three Michelin stars. He became the second legendary chef in history to own two three-starred restaurants at the same time. But, this is only the beginning. A little while later, he set up a creative restaurant brand, SPOON, in Paris, the US, Hong Kong and etc.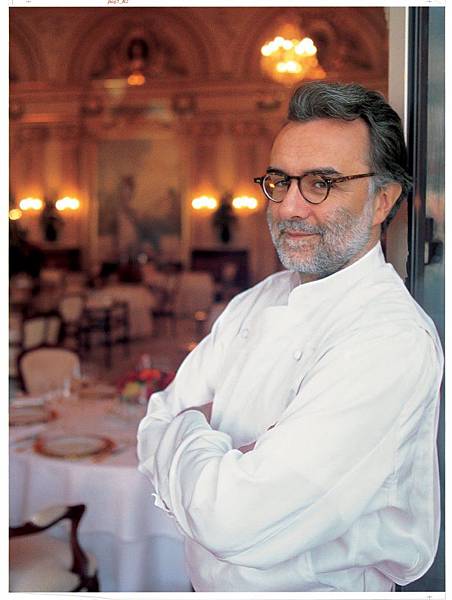 Alain Ducasse does not seem to be slowing down. Followed by the first chocolate store named after himself inGaleries Lafayette, Paris and a restaurant in Doha, he announced that he would open a restaurant in Beijing, China next year. The interview with Alain Ducasse in Spoon by ALAIN DUCASSE, Hong Kong is as follows:
Q:Many master chefs fancy opening up restaurants worldwide, do you think this is the right direction?
A:I cannot speak for other chefs. Many people would open chain restaurants around the world and every restaurant is more or less the same. On the contrary, each of my restaurants is different with regards to the design, the style, the local demands and etc. All of my restaurants are unique no matter where they are from Paris, London, Monte Carlo to Hong Kong and etc. Certainly they all have the DNA of French cooking but the approach has to be flexible. For instance, ducks in the Hong Kong restaurant are inspired by Chinese roast duck in order to integrate with the local culture so that they are understood and appreciated. However, ducks would be cooked differently in Paris. My point is that my restaurants are not global but locally-global.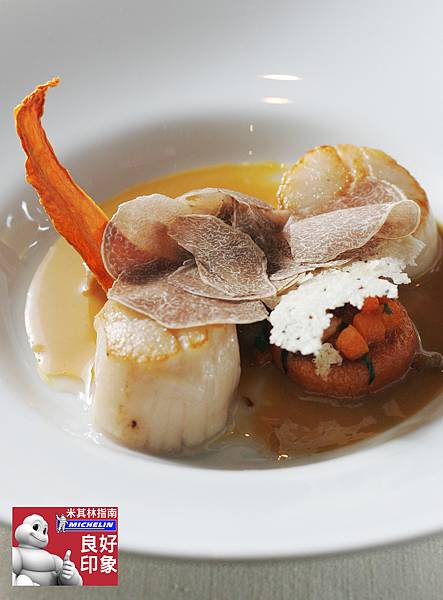 Q:Many people think that your success is owing to the recognition of the talent?
A: I am very fussy when it comes to choosing chefs. I look for the most motivated, skilled and of course the loyal ones to our company so that they understand our style. I also give young chefs a lot of opportunities in the Group and I look after them and push them. It's important to truly care about what they want and offer them satisfaction as well as good pays.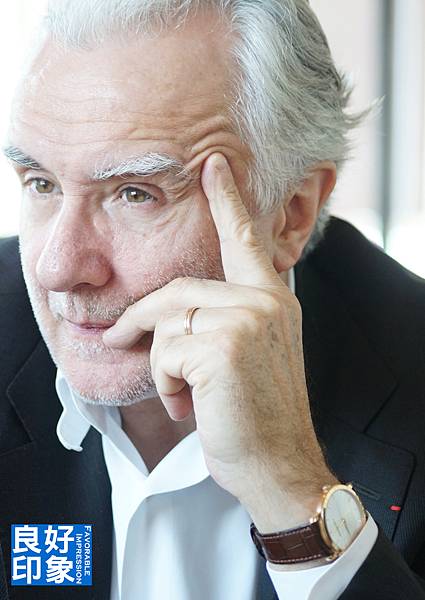 Q:Can you talk about the restaurant opening in a year in Beijing?
A:We will choose to open it in a traditional and historical building but not a big one. There will be approximately 30 something seats and very diversified food and drink menus. Hainan Airlines will be our official partner.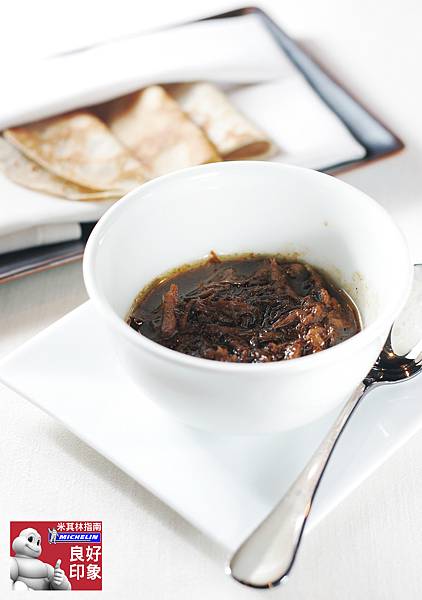 I would describe the design and decoration of the Beijing restaurant this way. It's like an open-minded French person living in China. The form of the dishes might be Chinese but French spirit is embedded in them. We will mix with the local culture. For instance, Chinese people enjoy shared dishes so we will offer French cuisine in the shared dish style. We may use Chinese frogs but cook them in the French way.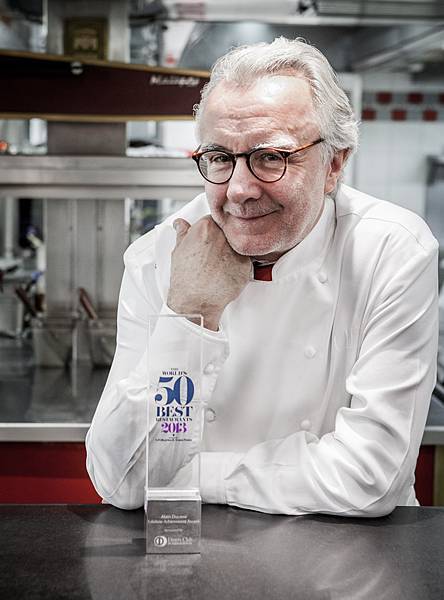 Q:People often compare you with Joel Robuchon and other celebrity chefs. What do you think of it?
A: Robuchon announced his retirement in Paris in 1996 and I took over his restaurant so I am actually his successor and cannot be compared with him. My main difference with others would be that I do everything by myself. I do not have a corporate backing me or run things through others. I think that all chefs must establish themselves first in the place where they come from rather than become successful abroad but go down in their home countries. Only when you have established solid footing in your country, you can continue to move forward long and steadily.
@
In order to celebrate the tenth anniversary of Spoon by Alain Ducasse Hong Kong, a chef's special dinner party was held on November, 2013. The reporter is honoured to be invited to this event and uncover the details of the three-hour feast.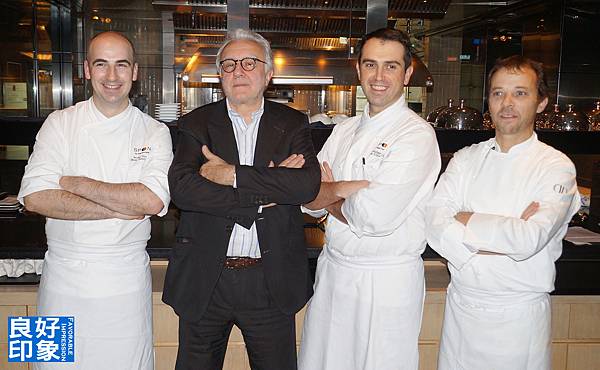 Before the dinner party officially kicked off, there was a small champagne reception for guests to warm up in this restaurant overlooking the Victoria Harbour. As soon as it turned 8pm, Alain Ducasse showed up at the restaurant. The Group Chairman is constantly travelling the world. Although he looked a bit authoritative, he was rather down to the earth and would greet with every guest. Nearly everyone was charmed by him. He is the worldly famous chef and decorated by over 20 Michelin stars. Glory could be observed on him totally.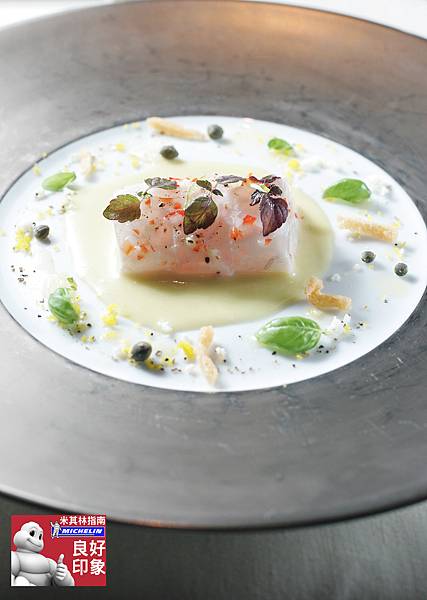 For six dishes, four different wine was served indicating how much the French care about the balance of food and wine. The appetizer was marinated sea bass grenobloise-style condiment and mimosa garnish. The slight sour taste of fresh sea bass with a splash of lemon juice sharpened the appetite.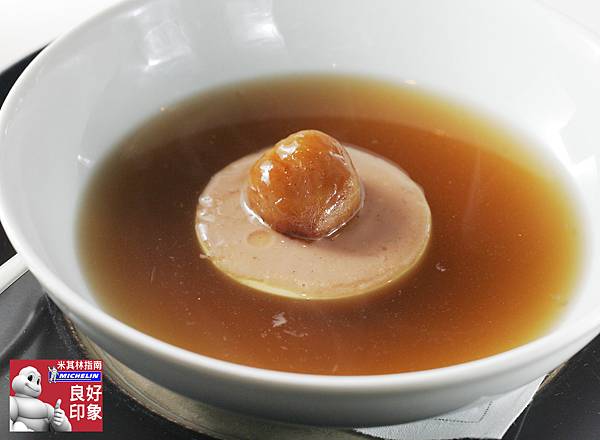 Next, his western chicken soup was modified from Hong Kong-styled soup. The ingredient of chestnut duck's liver reminded everyone that it's still a French soup.
Ducasse is known for his belief that great taste lies in the freshness of the ingredients. He is especially fond of vegetables. He believes that vegetables of the season can bring all possibilities to the dish. Therefore, he put a large slice of Italian white Alba truffle and pumpkin on top of fried scallops which shows his emphasis of seasonal ingredients.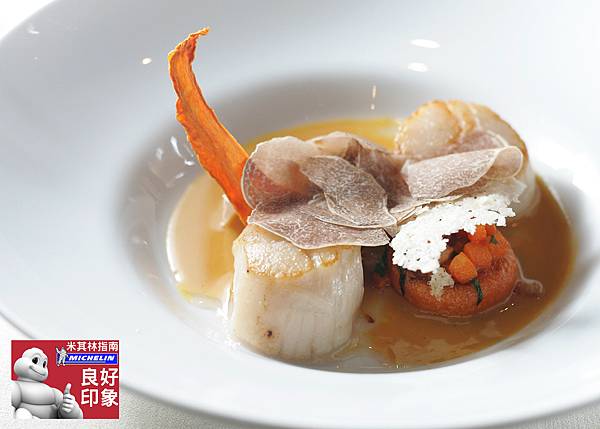 We also observed that Alain Ducasse was a typical boss of action. Each dish and the wine to go with it must be sampled by him. Due to the requirement of perfection, he would ask the Head Chef and the wine steward to immediately change if he finds it slightly dissatisfactory.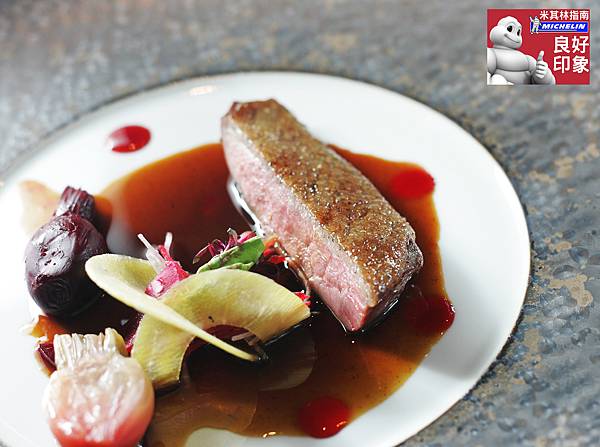 Fortunately, although Ducasse was not entirely satisfied with the dishes at the dinner party, he wasn't too picky. He explained to us that the main course of roasted duck breast decorated with beetroot was inspired by Chinese-styled roast duck but cooked with delicate French culinary skills.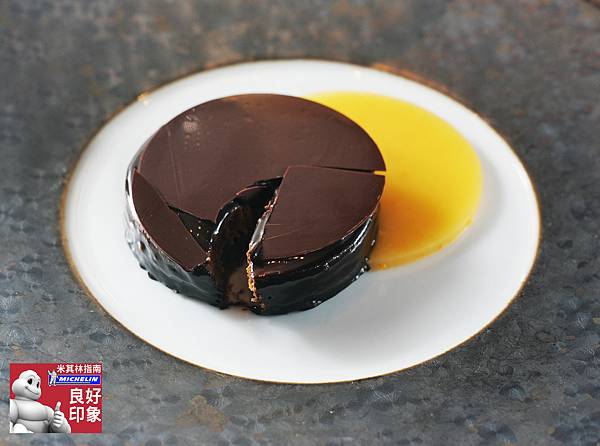 The menu:
Appetizer: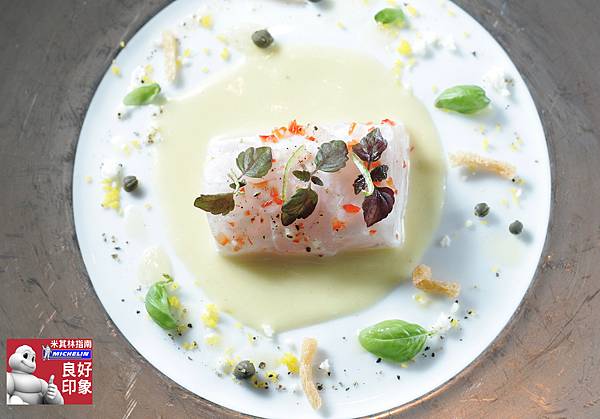 Marinated sea bass, grenobloise-style condiment, mimosa garnish
Soup: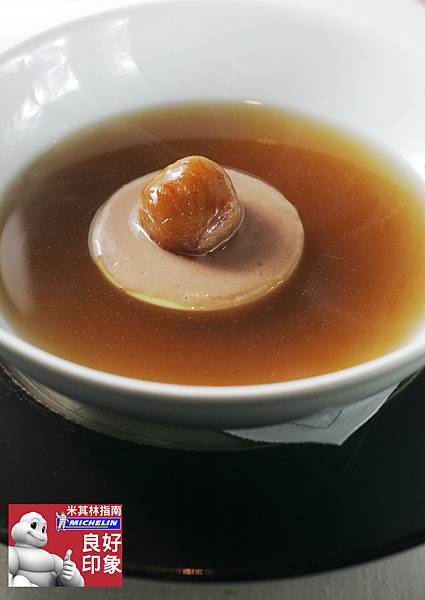 Delicate chicken consommé, chestnut and foie gras
Main course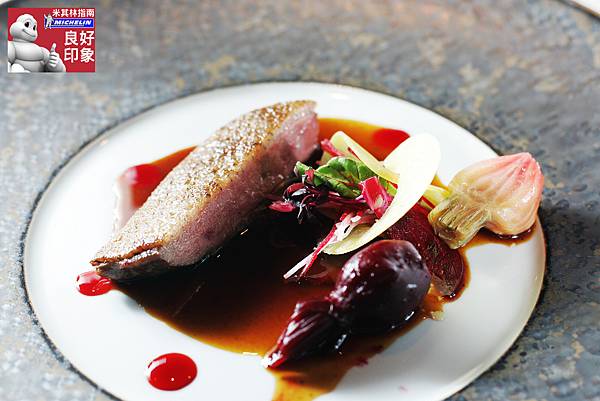 Roasted duckling, tender legs, sweet and sour baby beetroot
SPOON by Alain Ducasse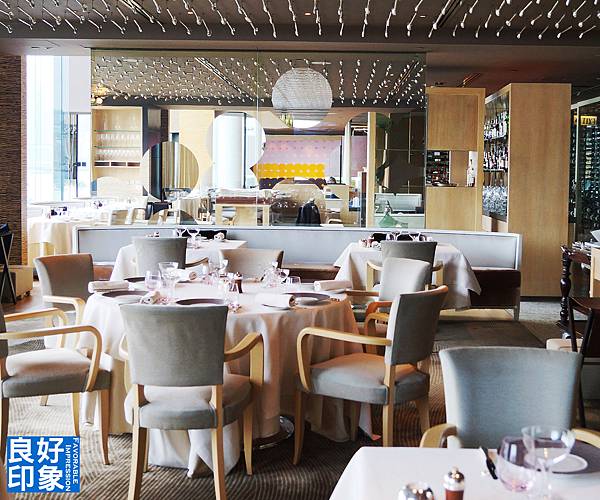 18 Salisbury Road, Kowloon, Hong Kong (InterContinental Hong Kong)
Tel: +852 2313 2323
Tuesday to Sunday
Dinner - 6:00pm to 11:00pm
Sunday
Lunch - 12:00 noon to 2:30pm
Favorable Impression Media HONG Kong
Photo By: Jacky Yang
2013 HONG KONG